Police Department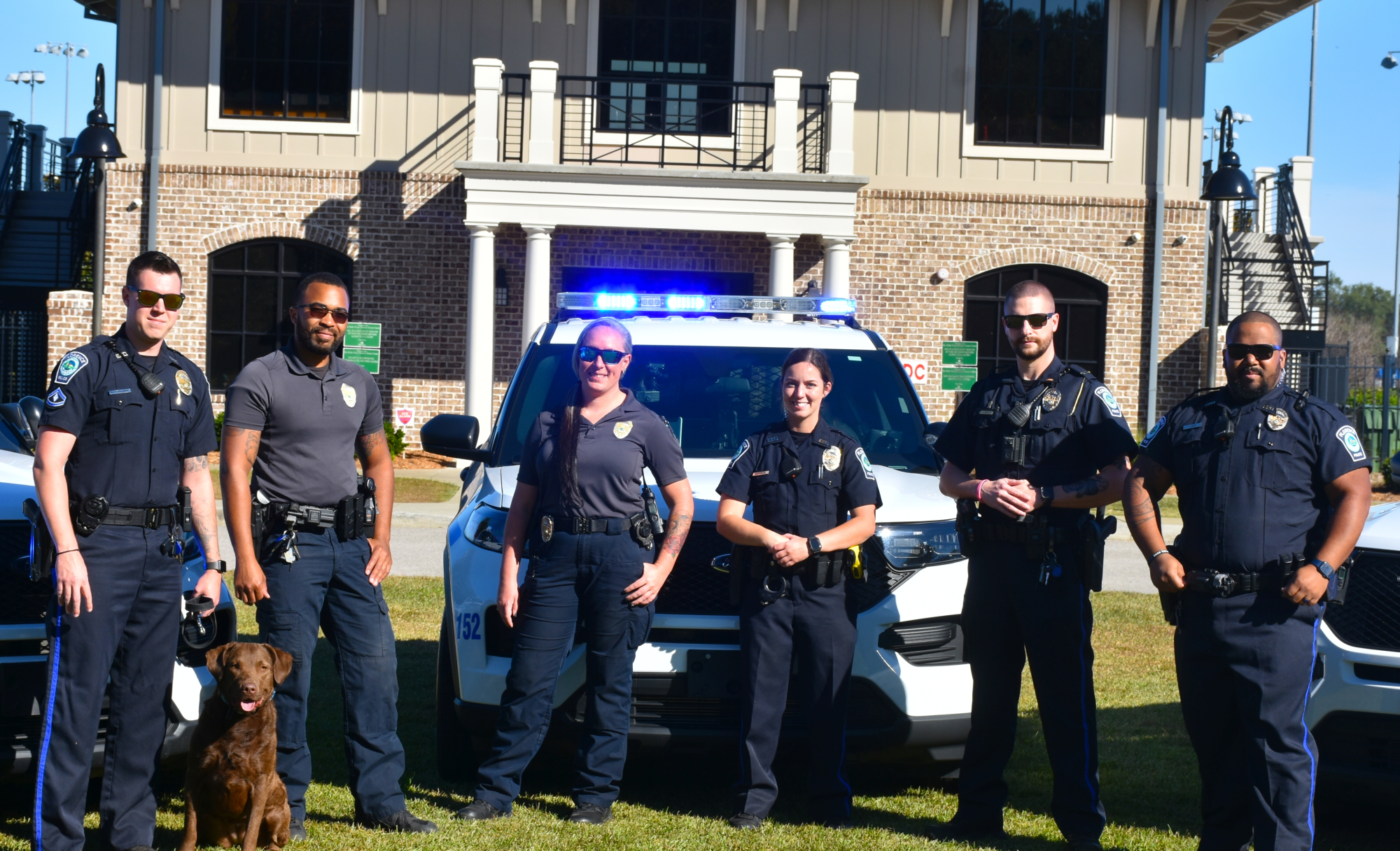 ABOUT US
The Florence Police Department is a State Accredited Law Enforcement agency, with a focus on Community Oriented Policing. The department has implemented many effective programs in order to accommodate the continued expansion of the city limits. The police department operates under an agency wide community policing concept, meeting regularly with the 40 neighborhood and business crime watch associations. The Police Department is comprised of four divisions: Administrative Services, Community Relations, Patrol Services and Support Services. The Department Headquarters is located in the City Center, and also has a Patrol Division Headquarters at 303 Athens Street and a Downtown Substation at 112 North Dargan Street.

Mission Statement
The mission of the Florence Police Department is to improve the quality of life for our citizens through a community partnership that promotes safe, secure neighborhoods and businesses.
Our objective is to be proactive in fulfilling our community's needs, while at the same time delivering quality service upon every individual's request.
We are committed to afford dignity and respect to every citizen in the performance of our duties.
Community Policing:
As a service agency, the Florence Police Department is always looking for ways to not only stop crime but to help citizens in minimizing, if not eliminating, crime in their areas. Officers work closely with citizens in neighborhood watch groups, local civic organizations, and businesses to implement community-oriented policing which entails:
Community oriented policing concept throughout the entire department.
Fixed assignment of officers to districts.
Directed patrol focusing on a specific offense, i.e. vandalisms, larcenies, etc.
Citizens Police Academy.
Neighborhood Watch Programs.
Chief's Citizen Advisory Board
Victim Assistance Program.
Problem-oriented policing targeted at specific, recurring problems, i.e. selling of drugs in the area.
Downtown foot patrol.
Code enforcement to clean lots, etc.
Citizen survey of community needs and priorities.
Police/Youth programs including Police Explorers