Inspections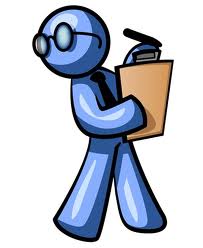 The Division of Fire and Life Safety Fire/Codes Inspectors are tasked with conducting annual inspections at existing businesses within the City limits as well as compliance inspections to obtain a business license. Every business is required to maintain a current business license in order to operate within the City. Find more information on obtaining a City of Florence business license.

The Fire and Life Safety Division also conducts courtesy inspections for those opening a new business. When requested, the courtesy inspection will provide you information you need in order to comply with the International Fire Code. If you are considering opening a business in the City of Florence, please contact our office to schedule a courtesy inspection. By doing so, you'll be more prepared for your final inspection.

The Fire and Life Safety Division is also tasked with plan reviews for new projects within the City. We review plans for new construction as well as renovations being conducted. For more information on submitting plans for review, please contact our office at 843-665-3231 Monday thru Friday, 8:30 am - 5:00 pm.