Motel Demolition Begins!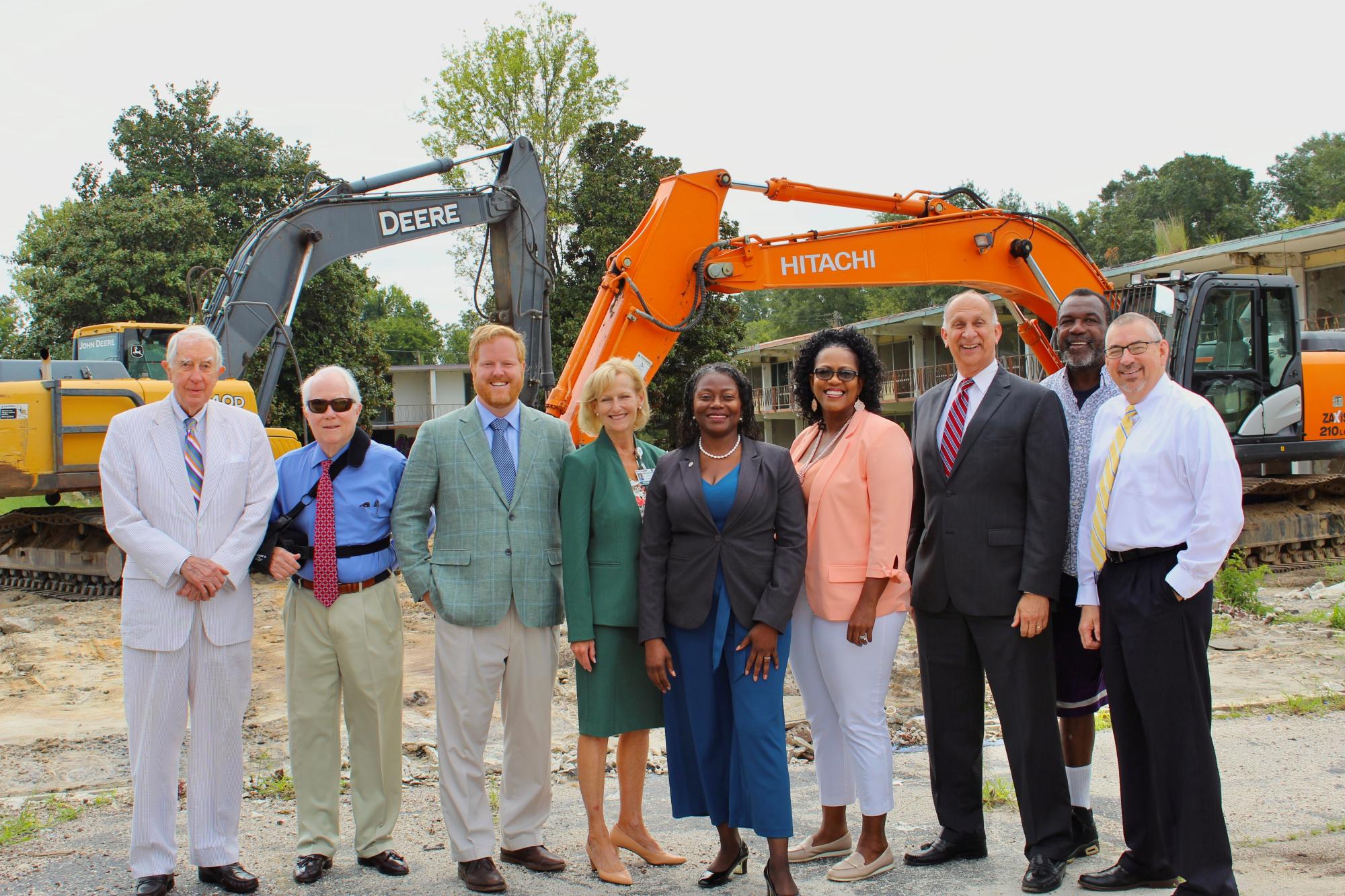 Representatives from the City of Florence, McLeod Health, Drs. Bruce & Lee Foundation and Florence County gathered today for a photo just before the contractor begins demolition on the old motel at 1300 E. Palmetto Street. Councilwoman Moore was unable to attend this morning, but recognizing that the demolition of this property is a passion project of hers, we have included a photo of her from the press conference on April 22nd.
We are excited for the demolition to be complete and for this site to be an extension of Levy Park!