Get to Know our New Mayor and Two New Councilmembers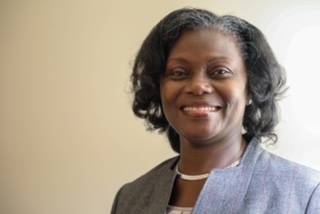 Get to Know our New Mayor:
Mayor Teresa Myers Ervin was born and raised in Florence, South Carolina. She is the daughter of the late Mr. Charlie and Mrs. Isabella Myers, and the youngest of five children. She is married to Mr. Lavon Ervin, and they are the proud parents of three children: Mr. Lavon C. Ervin II., Dr. Charlie I. Ervin II., and Ms. Cacie C.A. Ervin.

Mayor Myers Ervin began her service on Florence City Council as Councilwoman in 2010. After 10 years of service to the Florence community, she was elected as Mayor on November 3, 2020. She currently serves as Chairwoman for the City of Florence Neighborhood Development Ad Hoc Committee and is a voting member of the Florence Area Transportation (FLATS) Committee. She is also a member of the HopeHealth Board of Directors.

Mayor Myers Ervin is a graduate of Florence One School District public education system. She holds degrees from Florence-Darlington Technical College and Francis Marion University. She is a 2016 recipient of an Honorary Doctor of Humanities degree from Francis Marion University.

She has served in the medical field as a Registered Nurse for 39 years. Her extensive medical knowledge allows her to provide health educational services and seminars. She has served fifteen years in the ministerial field. Mayor Myers Ervin also has over fifteen years of experience as a Realtor.

She enjoys spending time with her family, who is the joy of her life. She enjoys singing, dancing, playing video games, and staying fit by power walking, jogging, Zumba and yoga. She also enjoys laughter and believes it is good for the soul.

Mayor Myers Ervin believes it is the compilation of her life experiences that have shaped her and provided her a position in life that allows her to better serve others. She is passionate about her service and continuing the forward advancement of the Florence community.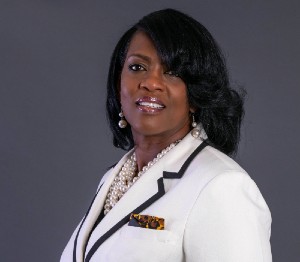 Get to Know our New Councilwoman:
Lethonia Peaches Barnes is a hometown girl of the greater city of Florence. She is the 4th child out of 5 born to Sudie Moses and the late Edward Bradley. Lethonia has been married to the love of her life John Kirven Barnes Sr. for 31 years and they have 2 beautiful children, Brittany Barnes age 31 and John Kirven Barnes Jr. age 27. They are also the proud grandparents of Autumn Christina Lacy, the 2nd love of her life.

Lethonia has always been active in her community, where she seeks for opportunities to give of her service to better her surroundings. Lethonia was reared in an environment where leadership was modeled at the highest level. A causal review of her record will reveal that she has always been a servant of the people as a business woman, as a member of the Downtown revitalization board, an administrator at Florence Darlington tech and Virginia College and as a part of Helping Florence Flourish and other efforts to improve the quality of life in our community. Lethonia has served in many capacities as a youth and as an adult. She is very passionate about getting engaged in the political arena and making a difference in the world we live in. She is currently an executive committee member of the Democratic Party and a member of the Democratic Women Council.

Lethonia is a graduate of the beloved Wilson High School and an Alumnus of South Carolina State University, where she majored in Business. She was an educator for 21 years, administrator for 9 years, business owner of 30 years and currently the Pastor of Fletcher Grove Missionary Baptist Church. Florence can expect her to work enthusiastically with her fellow members of council to develop policies and practices that will promote and empower the city economically, bridge the cultural, social and political divides that prohibits unity and dispel any myths that may seek to undermine our greatness.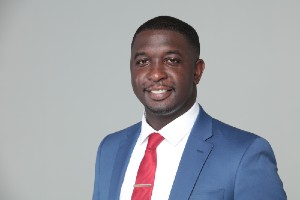 Get to Know our New Councilman:
Chaquez T. McCall is a lifelong resident of Florence, SC and graduate of Francis Marion University, Class of 2015 where he majored in political science. While at Francis Marion, he was awarded the Jesse A. Cole Political Science Scholarship and The Dr. Neal D. Thigpen Award in South Carolina Politics and Government.

While at Francis Marion, he served as the President of the Francis Marion College Democrats and Chairman of the Pee Dee Young Democrats. He was later appointed by the South Carolina Democratic Party to be the Voter Protection Chair for the Pee Dee Region in 2014.

After graduating from Francis Marion, Chaquez obtained his Juris Doctorate Degree from North Carolina Central University School of Law. While in law school, he served as a staff editor for the NCCU Law Review and was the Chairman of the NCCU Law Democrats.

Currently, Chaquez is the Owner and Managing Attorney of The McCall Law Firm located in Florence, SC and he was recently elected and sworn in as a Florence City Councilman.