City of Florence Hiring Event Scheduled on Thursday, October 20, 2022

For Immediate Release –October 18, 2022
Media Contacts:
Jennifer Krawiec, Human Resources Director – 843-665-3158 or jkrawiec@cityofflorence.com
Amanda Pope, Marketing & Communications Director – 843-665-3113 or apope@cityofflorence.com
FLORENCE, SC – The City of Florence will hold a City-Wide Hiring Event on Thursday, October 20, 2022, from 9:00am – 2:00pm at Pearl Moore Gymnasium, 500 Barnes Street, Florence, S.C. 29501. All departments will be represented at the event with staff members from various work areas available to provide information and answer questions for attendees.
Interested applicants will have the opportunity to apply, be interviewed, and potentially be offered a job at the event. The city is seeking qualified candidates for the following positions. Detailed job descriptions available @ www.cityofflorence.com .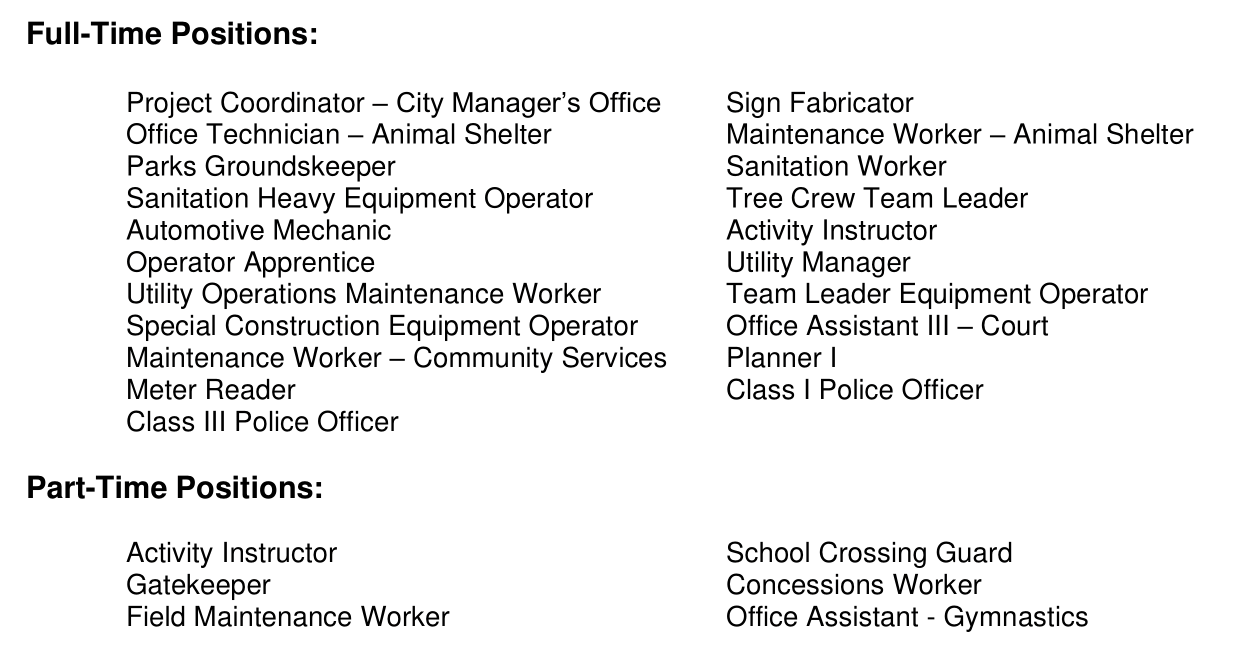 The City of Florence is an Equal Opportunity Employer and Provider and offers competitive full-time benefits to include the State Health Plan and Retirement System, on-site Nurse Practitioner Employee Wellness Clinic, and much more.

###
City Hiring Event Press Release PDF