2023 Communications Survey Results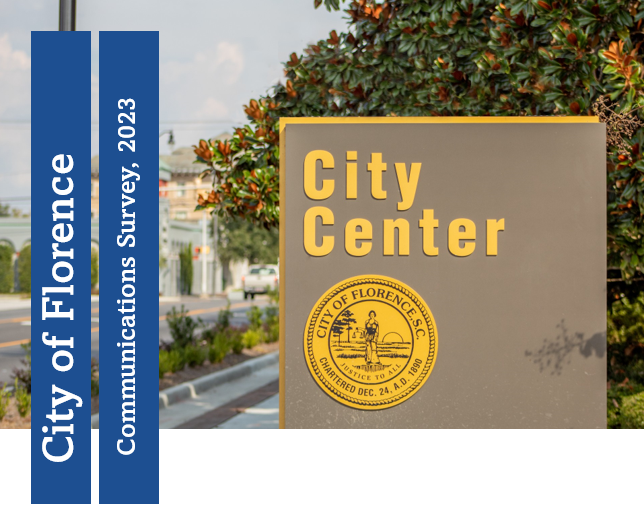 City of Florence Communications Survey Results
The City of Florence would like to thank everyone who took the time to complete the survey and share your communication preferences with city staff. We greatly value and appreciate your feedback and will use this information to continue making improvements to better serve you!
The City of Florence Marketing and Public Relations Council Committee has set improving communication between the community and the City of Florence as a primary goal. In summer of 2023, the City of Florence launched a communications survey aimed to evaluate current conditions and aggregate areas for improvement as recommended by citizens and customers of the City of Florence.
The City of Florence Communications Survey 2023 ("the survey") was conducted via SurveyMonkey, an online-based survey software. Hard copies of the survey were made available at the City of Florence City Center, all City of Florence Community Centers, and the Leatherman Senior Center. The survey link was sent out via the City of Florence Facebook and Instagram pages, in the City's e-newsletter publication, and included in the July City of Florence utility bill, which is mailed to all utility customers. All city departments that handle transactions were given cards to hand out with receipts and both City Council and staff took survey information to community meetings in June and July 2023.
Click here to view the full summary from the Communications Survey!
###